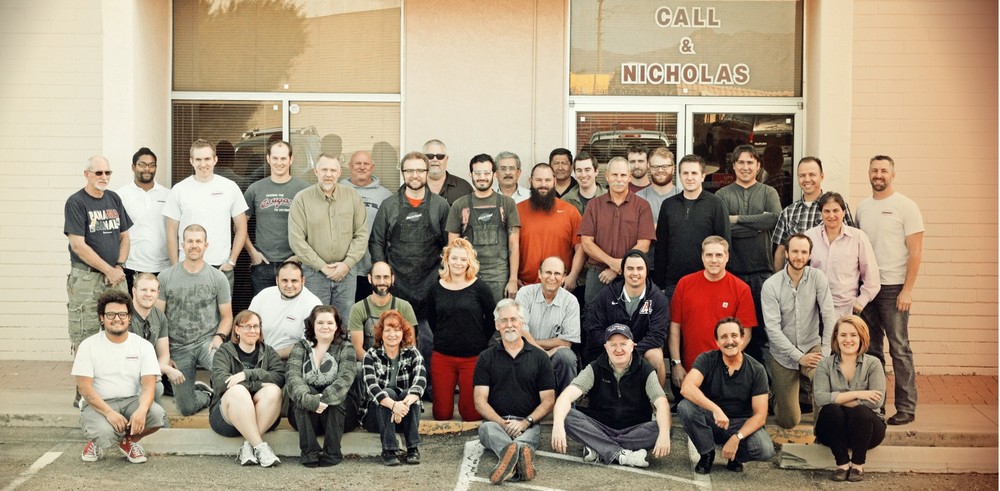 Call & Nicholas, Inc. (CNI), an internationally recognized geotechnical engineering consulting firm, has been providing a wide range of engineering services to the mining industry since 1981. Originally established in 1979 as R. D. Call, Inc. by Dr. Richard Call, the name was changed in 1981 when Mr. David E. Nicholas became a principal and partner in the firm. Today, a full staff of geotechnical engineers, engineering geologists, and technicians, with experience in both open-pit and underground mining, provides expertise in:
Feasibility studies
Open-pit slope angle recommendations
Underground rock mechanics and mining method selection
Open-pit and underground displacement monitoring
Cost-benefit analysis
Hydrogeologic evaluation and recommended dewatering plans
Waste dump and tailings dam stability evaluations
Site investigation and foundation design for waste dumps, leach pads, and water-retention dams
Engineering geology
Geotechnical instrumentation and blast vibration monitoring
Operations improvement and training for blasting and construction
Evaluation of the mechanical properties of geologic materials
Foundation recommendations for mine facilities
CNI provides geotechnical engineering services for domestic and international mining projects of all types and sizes. Our clients' needs range from small projects and feasibility studies, requiring only basic technical assistance and evaluation, to full rock mechanics studies, requiring considerable field work, data collection, follow-up monitoring, and evaluation. To help our clients reduce their costs, we work closely with the on-site technical personnel on all projects, providing training and supervision as necessary. CNI is committed to providing our clients with the highest level of service and the most cost-effective solutions to each individual design problem. CNI's outstanding reputation has been built on the expertise and integrity of our staff and their dedication to excellence.